I've come across some fun pumpkin ideas lately and wanted to share.
Love the idea of taking a drill to a pumpkin and making a nice, easy job of it. MY kind of carving, let me tell you!
Here's another holey one. Simple, simple, done!
A little creepy, but I like it....I'm a nursing student these days so it's OK, right?
Because I like the googlie eyes and I remember what it's like to do pumpkins with little ones. How cool and simple is this?
Momogram pumpkins via Martha Stewart, because someday I want to grow up and be stylish.
Check here
to see how they're done
Another Martha. I love the face that shows up on the wall behind the pumpkin.
Instructions here.
Confession...this is a little more my speed for monograms at this point in my life. Time is limited, you know? Looks like you'd need a fairly smooth pumpkin to make it work and maybe use fabric or scrapbooking paper for the design? Chased down the instructions here at
Brown Paper Packages!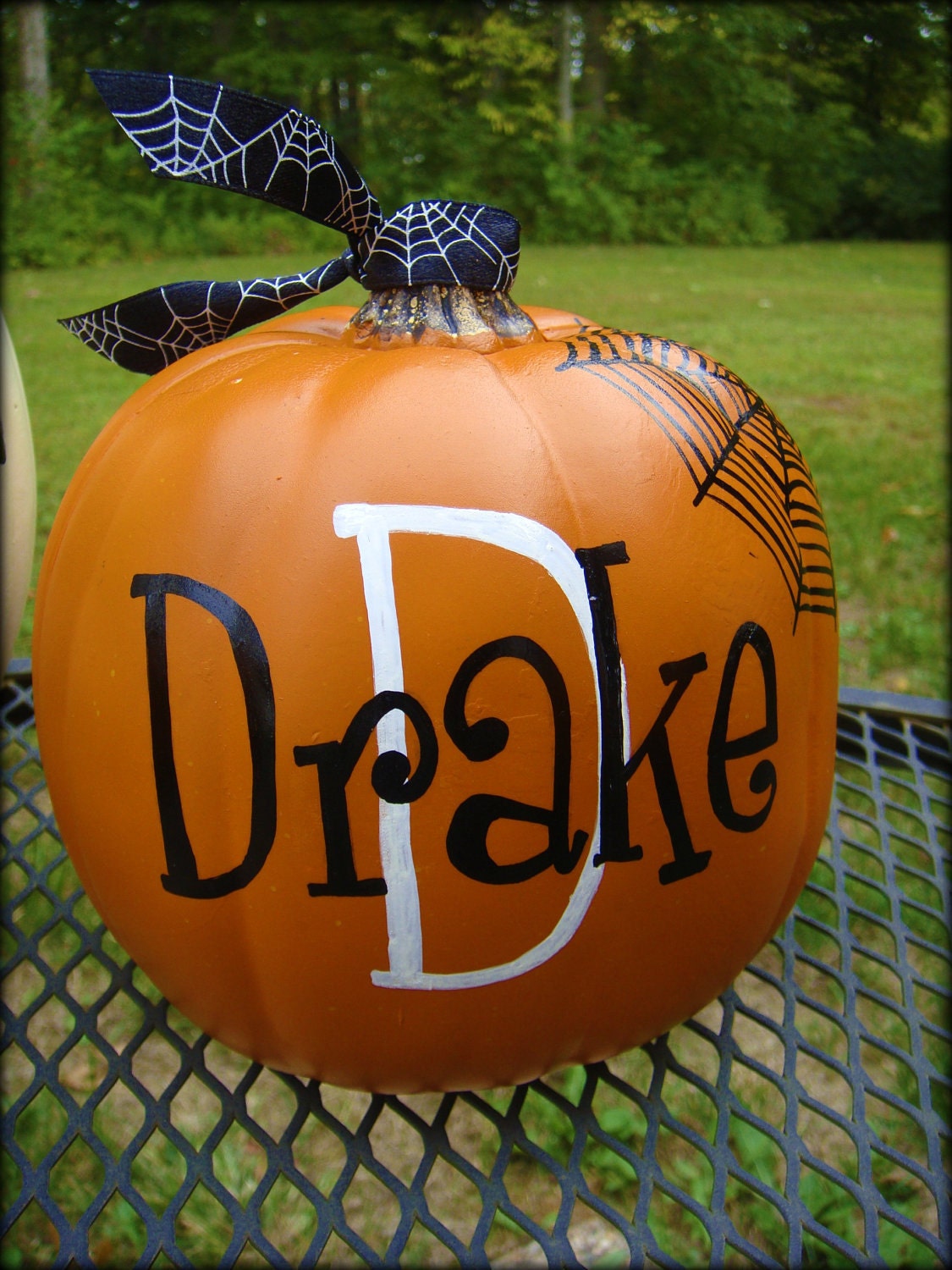 Last but not least, because I think it's a cutie and it combines fun with simplicity...The lady who made this sells them at her etsy shop.
Clicky here.
These last two would be nice to do on fake pumpkins. I bought a couple of them three years ago and I love them. They're colorful, look real, and best of all, they don't melt into a puddle when I forget to throw them out soon enough!
Happy Halloween!
One Crazy Lady